Bango, the Milwaukee Bucks' slam-dunking, ball-spinning mascot, creates oohs and aahs on a nightly basis for fans in huge arenas. So you can imagine the surprise — and reaction — when he walked into a small gym on Milwaukee's near west side in the middle of a school day.
The noise was deafening.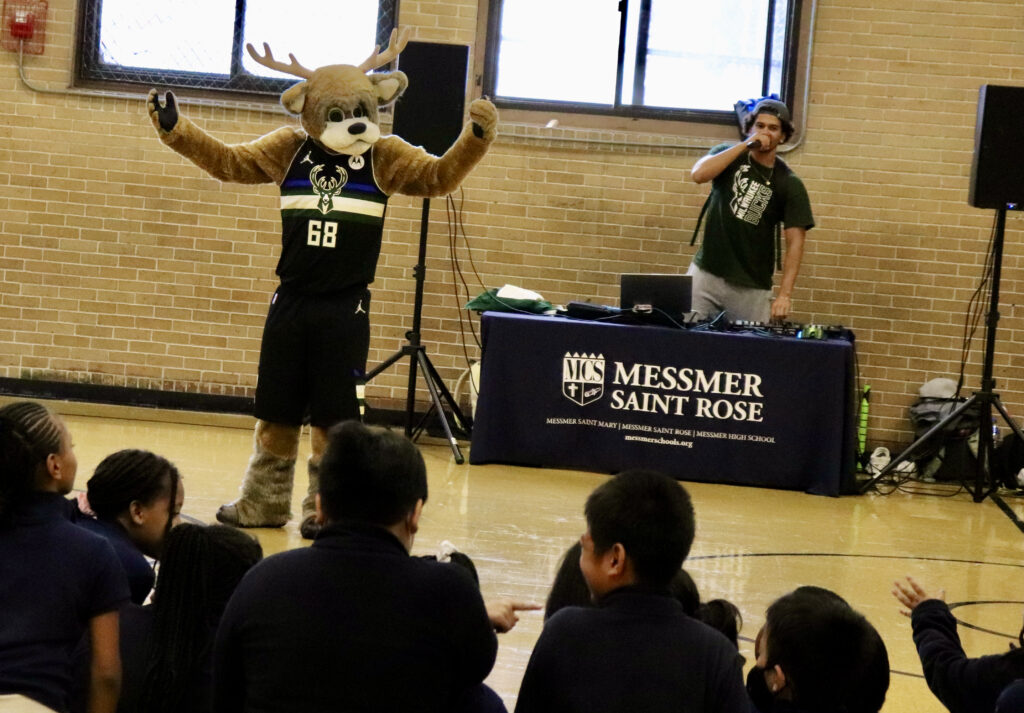 Once the crowd settled down, Bango and the Bucks Rim Rockers put on a show for students at Messmer St. Rose.
The high-flying celebration marked the school's gym renovation and new backboards.
Thank you @BucksBango & Rim Rockers for helping us celebrate the gym renovation and new backboards at Messmer Saint Rose!

The @Bucks & @we_energies teamed up to help update the gym so students have a quality space to play! pic.twitter.com/GS9rBdwcUG

— Bucks Community (@BucksCommunity) September 22, 2022
Funding for the updated space was a true team effort. The We Energies Foundation, a longtime supporter of Messmer schools, partnered with the Bucks to freshen up the gym and basketball court.
WEC Energy Group Executive Chairman Gale Klappa and Bucks President Peter Feigin each said a few words about the importance of the project and how these small efforts can make a big impact.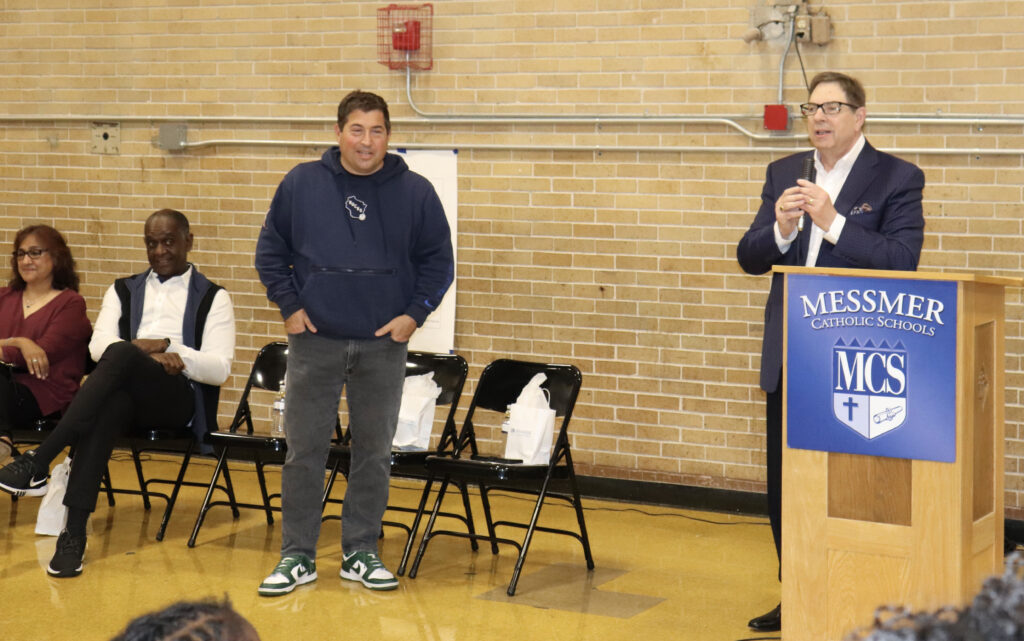 Bango then closed the event with a final dunk, leaving no doubt that the new gym is open for fun.