Baking and being a first responder go hand in hand for Makena Miller, a 21-year-old firefighter with the Milwaukee Fire Department.
"I love to bake at the firehouse. Food just brings everyone together," Miller said.
Miller's Lava Cookies are featured in the 2023 We Energies Cookie Book, which celebrates the heroes at the heart of our communities — first responders.
Firehouse favorite
Miller's recipe is a big hit at the firehouse.
"I adapted the recipe to add things like cocoa powder that we already have on hand in the firehouse," she explained. "We are always busy, and it's not easy to run to the store to get complicated ingredients."
Miller's love for baking comes from her mom. But while her mom was always trying to adapt recipes to make them healthier, like replacing vegetable oil with applesauce, Miller's firehouse crew isn't picky when it comes to sweets.
"They have a love/hate relationship with my baking, but it's more of a self-control issue for them," Miller said.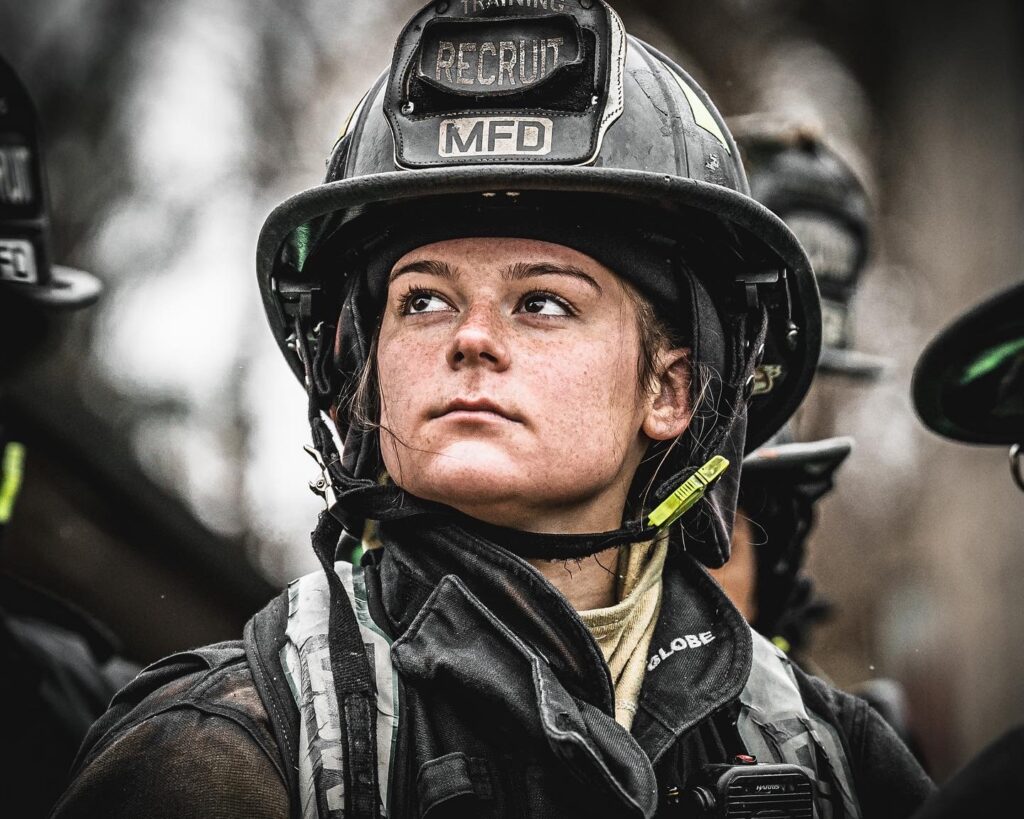 Two families
Miller's drive to become a firefighter came from her dad, who recently retired as a first responder. She said that, because of him, her childhood was immersed in the fire service. She was attracted to the camaraderie of the crews, the importance of the firehouse dinner table and the core values of the Profession.
"As firefighters, we often see people at their worst. It's a strange feeling when you're helping someone your own age, someone you can relate to, at a horrific event. You get the job done; you take care of the patient. But afterward, it hits. They were the same age as you, in the same neighborhood you grew up in. They were someone's sibling and they were someone's child," Miller said.
Miller added that those moments make her even more thankful for her training, her family at home and her family at the firehouse, who are all there for each other.
Celebrating our first responders
We Energies is thankful for first responders like Miller, who take immediate action when called upon to keep our community safe. It is our company's privilege to share the sweet treats and personal stories from Miller and other first responders, and extend our gratitude for the selfless acts of bravery and service they provide our customers every day.
Download this year's book, find our distribution schedule and more.