When Nancy Benifield stood 180 feet above the ground on the roof of the We Energies Oak Creek Power Plant, she could see steam rising from part of the plant below and was amazed by the sheer scope and size of the facility that helps deliver energy to her home every day.
"When you first get there, it looks like an Army base. It's so big!" Benifield says. She follows with the list of gear she needs to wear every time she is at the site: work boots, gloves, earplugs, helmet, goggles, facemask.
"They told me I was going to get dirty. There's a lot of hard-working people there. And it is s-o-o-o-o big!" she repeats. "Sometimes, I cannot remember what floor I am on."
The Central City Cyberschool freshman says the magnitude of the plant is not the only characteristic that has sharpened her insight into the working world. Benifield is quick to add that her mentor, Elizabeth Ehrke, principle engineer, is among pioneering women in a field traditionally dominated by men.
Those are the kinds of impressions that LaQuita Evans, senior power plant supervisor, hopes will stick with students.
Cyberschool and We Energies have partnered through the Wisconsin chapter of the African American Business Resource Group to create hands-on, long-term learning experiences for students in a new apprenticeship program. Evans is a mentor and coordinates the program on the We Energies side of the collaboration.
"I want to show them — someone who looks like them — that all things are possible," says Evans, an African American female plant supervisor. "Because I never thought that I would be doing something like this. And here I am, a success story."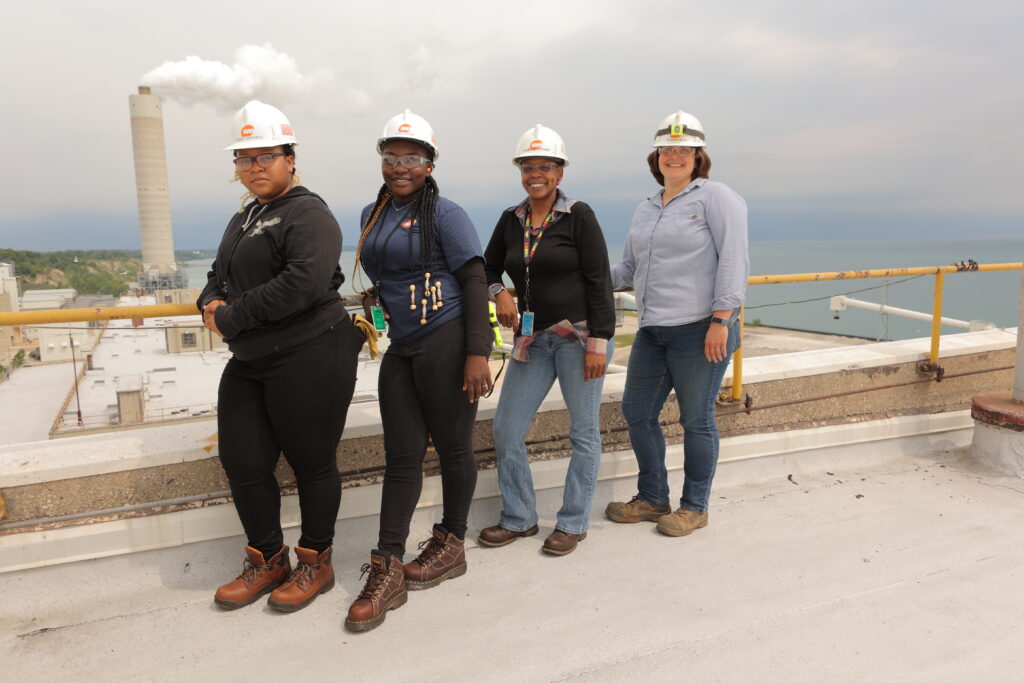 'An investment for us'
The 2020-21 academic year served as a pilot for the apprenticeship program with two students. Four more plan to begin their apprenticeships next year, with expectations to engage new students every year who may stay in the program through high school graduation.
The apprentices begin with simple job shadowing and exposure to workplace culture and expectations. Eventually, the school and company hope to increase the benefits and impact of the program in the students' junior and senior years, possibly leading to permanent jobs for those who wish to apply.
"We hope the skills these young people pick up will prepare them for job opportunities at We Energies," Evans says. "This is an investment for us as well. We're learning that we have a new population of students with new ideas and new technology that we are learning about as well."
Ehrke adds that the collaboration is as much a recruiting tool for the company as it is a bridge to possible work for students. Ehrke mentors Benifield and her classmate Nyja Taylor on-site.
"We talk about the vast number of opportunities at We Energies. We have mechanics, electricians, operators and engineers, but we also have doctors, realtors, environmental specialists and other jobs that students may not expect," Ehrke says. "There is lots of upward mobility.
"We thought really hard about what we could get them involved with, so that it will have added value for both them and the company. We want them doing things that are going to contribute to their development."
Ehrke and Evans both work in Power Generation, but as they envision the apprenticeship program expanding, they can see students working in other departments.
So far, Benifield and Taylor have gained initial exposure to the company and much practical advice about what it is like to work in a real occupation.
"Most definitely, my mentor has taught me about how important it is to communicate," Taylor says. "In the plant, they have to talk with each other to stay safe."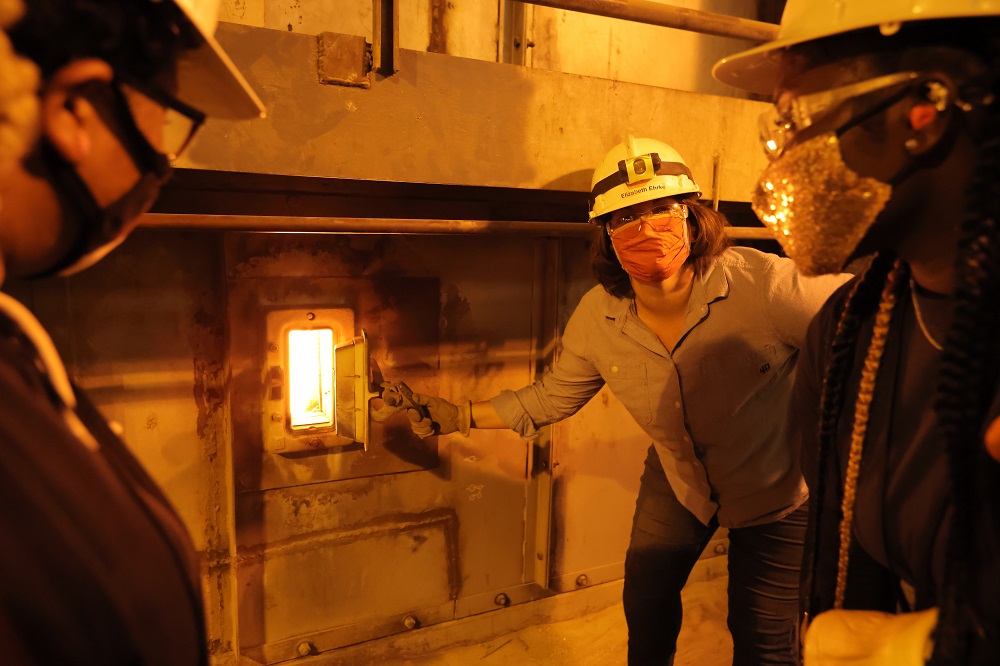 Making career options more visible and realistic
Learning how to interview, talking about current workplace challenges and the importance of a professional demeanor have been among the most valuable lessons so far, Taylor adds.
Evans says that frankly talking about issues and expectations in the workplace helps provide those transferable skills students will need on any job. "We're preparing them for what's to come — in the real world."
Ehrke, too, says she feels that imparting advice that others may not think to share is critical for young women who may seek to go into a field that is focused on science, technology, engineering or math (STEM).
"As a female in STEM, I always felt I had to prove myself, that I must have extraordinary skills in math and science," Ehrke says. "But now, I tell everyone I mentor, especially young girls, that STEM is open to anyone willing to work hard. Most of my work is really practical, and most of it I learned on the job.
"You are not going to know everything when you walk into the job. They will teach you. Young girls, on average, are not socialized as boys are. Typically, they are socialized not to take those risks. So, I want to make those risks safer."
Evans adds that the future stands ready for young men as well. She wants all students to be successful.
"I want them to know that this is not easy. But I also want them to know that there are good jobs here waiting," she says. "College is not for everyone. Lots of these jobs do not require a college degree and are wonderful."
Having experiences like this apprenticeship make career options more visible and realistic for students.
Taking the leap
Evans shares her own story: "I started at We Energies as a seasonal consultant almost 16 years ago. I was unemployed at the time and needed a job, so going into customer service was my foot in the door.
"I did that for about two-and-a-half years, and then I jumped into power generation. So, I have been with the power plant for quite some time. It was the best move I ever could have made.
"I didn't know anyone who worked for the organization, and I didn't even know that this part of the industry ever existed. It took that leap."
It's a leap into success she says she hopes to coach others to make as well.
This shared commitment to introducing students to employment opportunities is just one of the program benefits that excites school leaders.
"Through apprenticeships at We Energies, our students have the opportunity to learn and work side-by-side with women and people of color who have walked in their shoes and found success," says Patience Wade, director of Central City Cyberschool's high school and a Latina woman. "We believe our partnership with We Energies is a critical strategy for empowering our graduates to achieve family-sustaining employment, while increasing the diversity of Milwaukee's talent pipeline."