Two planes carrying 112 veterans and their guardians departed Milwaukee's Mitchell International Airport early April 23 for Washington D.C. The World War II, Korean War and Vietnam War veterans were headed to the nation's capital to visit the memorials built in their honor.
We Energies is proud to have played a big role in Stars and Stripes Honor Flight's 61st mission — not only as a sponsor but also a source of volunteers.
"We are so grateful for the continued support of We Energies," said Karyn Roelke, president — Stars and Stripes Honor Flight. "In addition to the financial support that makes this flight possible, We Energies employees are writing letters of thanks for our veterans, they volunteer to escort veterans on the flight, and they assist at the airport on flight day. Their willingness as an organization to support our veterans in a myriad of ways has been inspirational to us."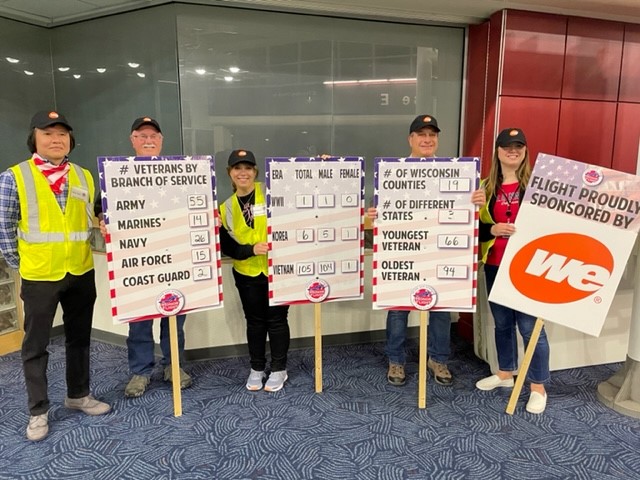 Volunteering at the airport was a rewarding experience for employees. We Energies employee Chris Gigot says that the bright outlook of everyone involved really struck him. He said it was an honor to be a part of an event that had so many positive people in one place.
Several employees joined veterans on the flight as their guardians. Guardians play a significant role on every Honor Flight, ensuring that every veteran has a safe and memorable experience. Guardians assist veterans at the airport, during the flights and at the memorials.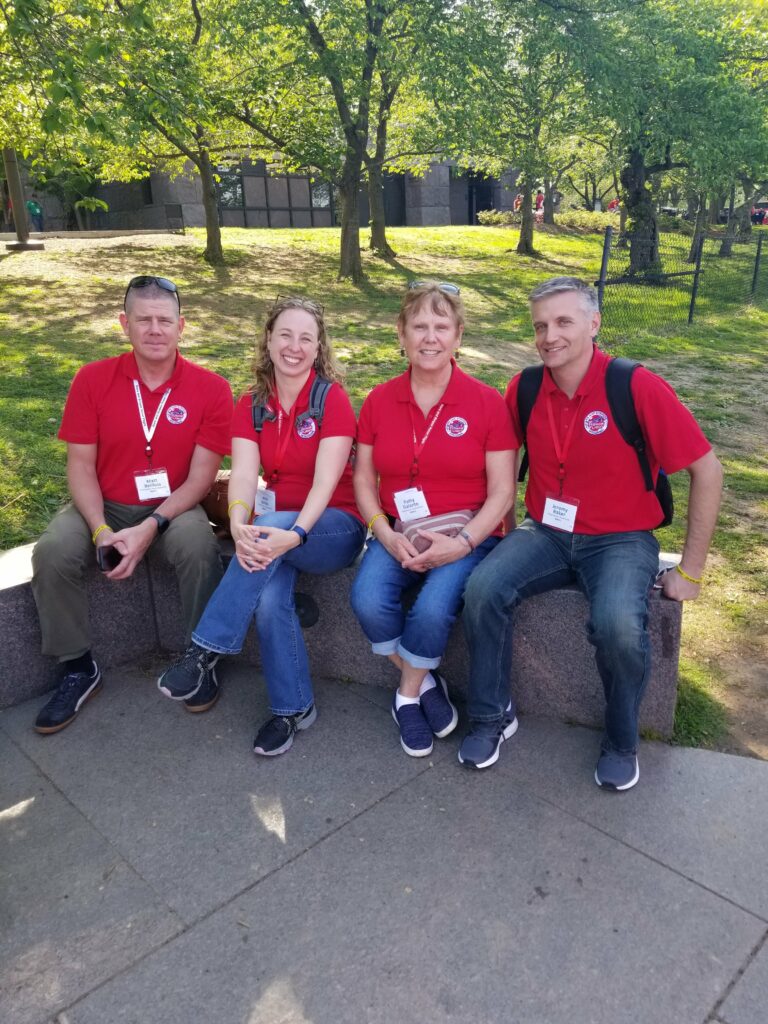 Guardians and their veterans start as strangers, but the trip creates a close bond.
"We spent the day sharing laughs, tears and what seems like hundreds of hugs," said We Energies employee Amy Jahns. "We are now connected because of this amazing day and we will continue to regularly keep in touch."
Employee Eddie Nash, who is a veteran himself, felt a connection to the veteran he escorted as well.
"Being able to have a conversation with a Vietnam-era veteran who was also interested in hearing about my Desert Storm experience enabled us to connect even more as we toured the memorials. As veterans, regardless of era, you find that you all have the comradery of brotherhood in common," said Nash.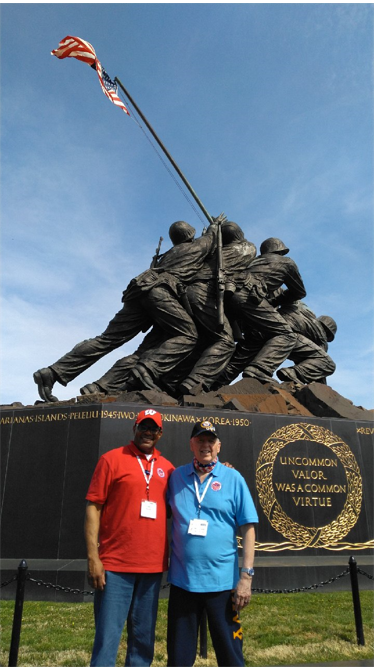 Veterans visited Washington D.C.'s World War II Memorial, Korean War Memorial, Vietnam Veterans' Memorial Wall and more. The day also included a viewing of the changing of the guard at the Tomb of the Unknown Soldier in Arlington National Cemetery.
On the way home, veterans were treated to "mail call" and given envelopes full of letters, drawings and pictures from family, friends and We Energies employees. Many of the letters thanked the veterans for their service and for being heroes.
At the end of the evening, veterans were treated to a homecoming parade that started with a silent salute by military personnel as the veterans exited the plane and became a loud, jubilant party of hundreds of well-wishers welcoming the veterans' home.
Jahns' veteran thought the parade was the best part of his day.
"He was surprised and grateful for everyone that came out to cheer, clap, shake his hand and hug him as they thanked him for his service," Jahns said. "I believe he'll never forget that moment."