There are two new additions in one of We Energies' peregrine falcon nest boxes — the first eggs of the nesting season have been laid at the Oak Creek Power Plant. Proud parents Michael and Essity are watching over the egg.
Michael and Essity have been nesting together for four years. They will take turns incubating their eggs. If all goes well, we should see the first chicks in a little over a month.
Now's the perfect time to tune into the live nest box cameras. More eggs should be laid over the next few weeks.
Look for egg-citing updates on Twitter, Facebook and Instagram.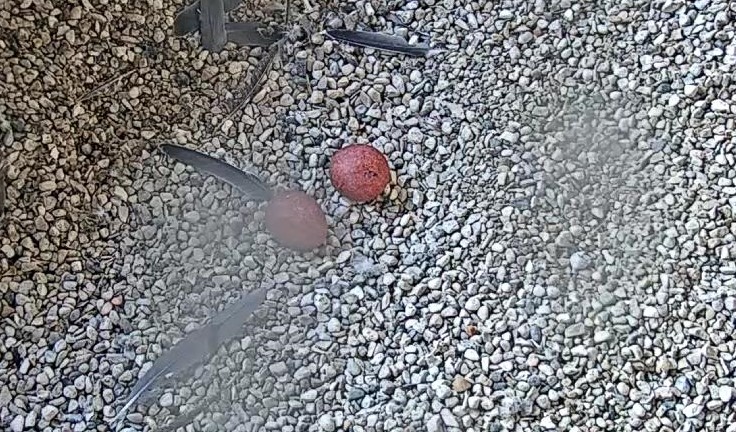 Peregrine falcon program
A total of 433 chicks have been born at We Energies and WPS power plants in Wisconsin and Michigan since the program began in 1992. That means 20% of all peregrine falcons born in the wild in Wisconsin during that time hatched at We Energies or WPS facilities, helping the endangered bird escape possible extinction.
This program is another way We Energies and WPS are building a bright, sustainable future. From helping endangered animals and restoring natural habitats, to building new solar facilities and reducing carbon emissions, we are committed to a cleaner future.