About the author: Maureen Waslicki is a senior communications specialist for We Energies.
More than 150 veterans of the Korean War, Vietnam War and Vietnam Era experienced an unforgettable Armed Forces Day when they were flown to Washington, D.C., on May 20 with the most recent Stars and Stripes Honor Flight.
The event was sponsored by We Energies, meaning the company covered many of the costs associated with the trip and provided volunteers at Milwaukee's Mitchell International Airport, guardians to travel with a few of the veterans, and letters of gratitude for the veterans to read on their flight home.
I had some idea what to expect as a guardian thanks to training the Stars and Stripes Honor Flight organization held but did not fully anticipate the actual experience of the day, which provides an all-expenses-paid trip for World War II, Korean War and Vietnam War veterans to see their memorials and receive the honor they deserve for serving our country.
I was matched with Jerry from Kenosha, who served in the Army in Korea from 1966 to 1968, guarding the Demilitarized Zone. We met the morning of the flight and learned both of us would be seeing the memorials in D.C. for the first time.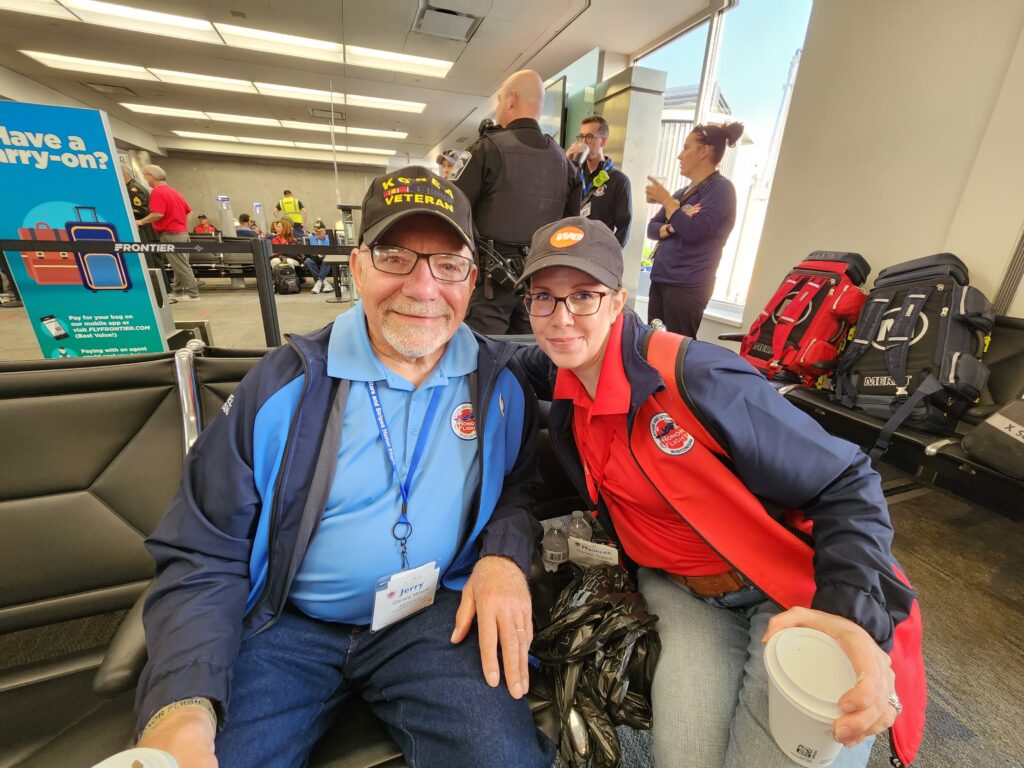 To say "see" the memorials is an understatement. It was an experience.
It was the sight of an older veteran having his picture taken under the "I Hate War" speech quote at the Franklin Delano Roosevelt Memorial.
It was hearing teenagers say "Thank you, sir" when passing Jerry near the Lincoln Memorial.
It was watching him pause to thank other veterans at the WWII Memorial.
It was understanding that when Jerry noted each person named at the Vietnam Veterans Memorial Wall and the Korean War Memorial took at least two others to carry them out, he was thinking not only of those who died, but those who were injured, who suffered physically and emotionally, and who endured separation and fear in being away from home.
Rewriting the end of their stories
"I believe this day was so successful because it gave us the opportunity to add an epilogue of sorts to these veterans' service story," said Christopher Gigot, operations supervisor — We Energies, who also served as a guardian.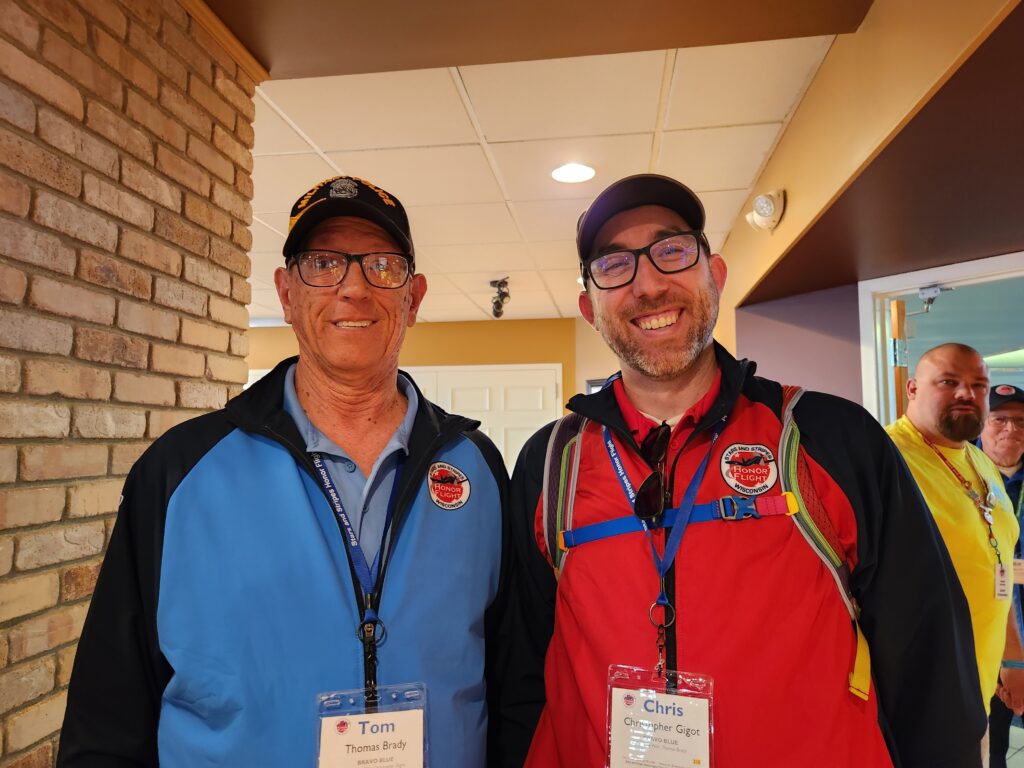 "Many of the early morning memories were happy stories or stories of success and strength," he described. "As you start to visit the memorials, the stories and memories were of sacrifice and loss — the hard and sad times. When we landed (in Milwaukee), they received a welcome of overwhelming compassion, gratitude and love. This is the welcome home they deserved when they first came home but many did not receive. We were able to rewrite the end of the story for them."
"These veterans got the long overdue recognition that they deserve," said Eric Morgan, facility mechanic — We Energies and another flight guardian. "It was an awesome experience to see the bonding and smiles on these guys' faces all day long."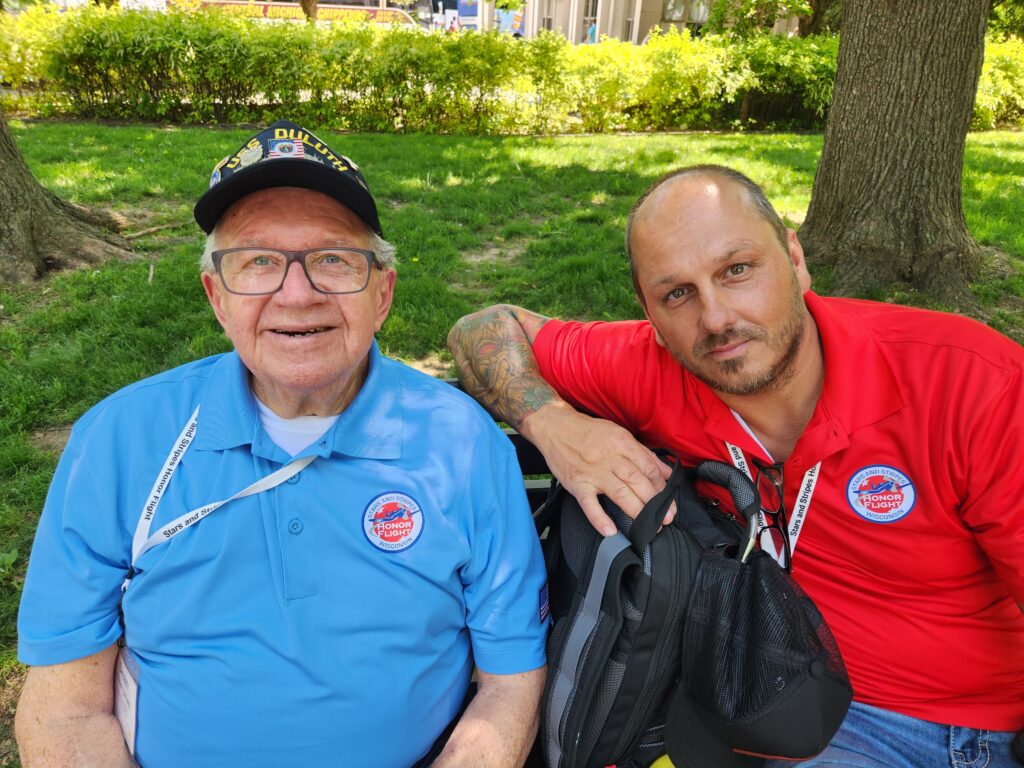 Stars and Stripes Honor Flight is completely volunteer driven with no paid employees. Ninety-seven cents of every dollar donated goes to the mission, dollars that come from companies and individuals that believe in honoring veterans and military service personnel. The funds cover airfare, buses, meals, snacks, coffee, water, shirts and jackets, and more. All personnel — from the board members who participate in each flight to the doctors and EMTs, tour leaders and bus drivers — donate their time, skill and unending dedication.
"My veteran, Judy, was extremely impressed and thankful for the amount of thought that was put into the day, every detail planned to make her feel special and appreciated," said Trisha Bournelis, manager — customer communications and stakeholder outreach for We Energies' parent company WEC Energy Group and a guardian on the flight. "There was pure joy and pride, and a little bit of astonishment, on the faces of the veterans as they experienced the welcoming parades in the D.C. and Milwaukee airports. I heard a few veterans share stories of their return from service, and, sadly, it was the exact opposite of what they experienced this time. I'm so glad they finally got recognized in such a grand way."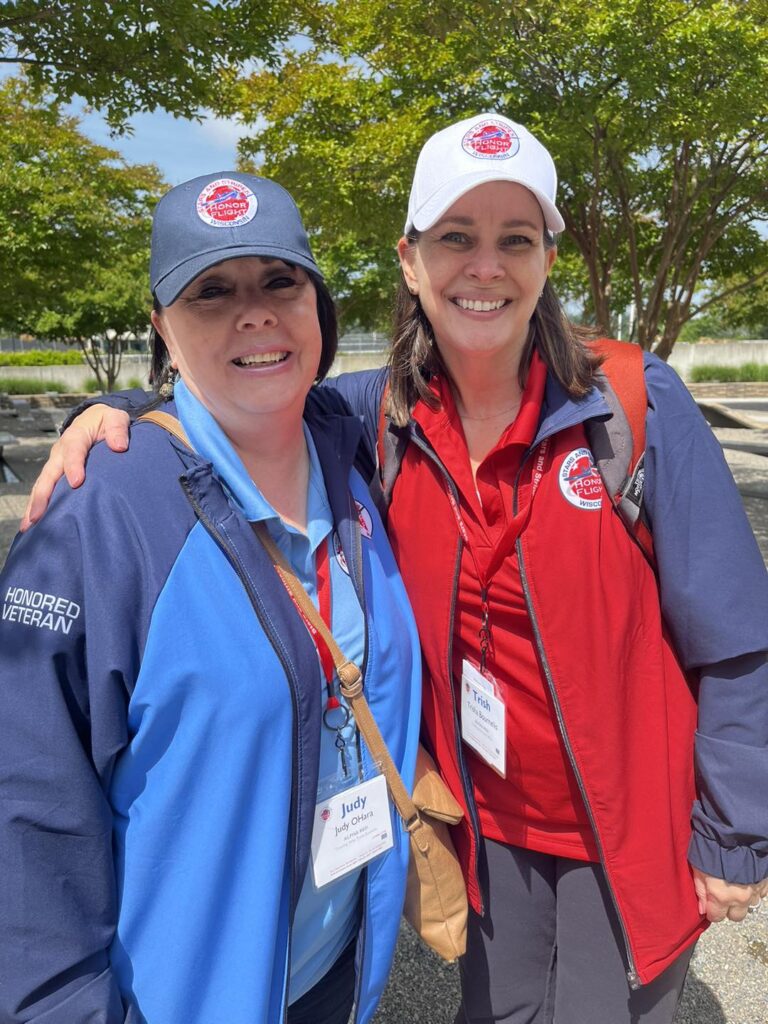 We Energies has partnered with Stars and Stripes Honor Flight since its inception in 2008.