To kick off the 2023 peregrine falcon nesting season, We Energies is taking you inside each of the four nest boxes hosted at We Energies and Wisconsin Public Service (WPS) power plants.
First up, the Oak Creek Power Plant nest box:
First successful nest: 1998
Number of peregrine chicks hatched: 78
Most recent parents: Michael and Essity
This will be Michael's seventh year at the Oak Creek Power Plant and Essity's fourth. Michael hatched at the Racine County Courthouse nest site in 2015. Essity was born at the Essity Mill nest site in Menasha, Wisconsin, in 2018. Together, they are the proud parents of 11 chicks.
Notable residents: The Beak Freak and Atlanta
The Beak Freak hatched in the Oak Creek nest box in 2019 and was named in honor of Milwaukee Bucks star Giannis Antetokounmpo, also known as "The Greek Freak." The Beak Freak was last spotted in 2020 at the Valero Renewables nest site in Jefferson, Wisconsin.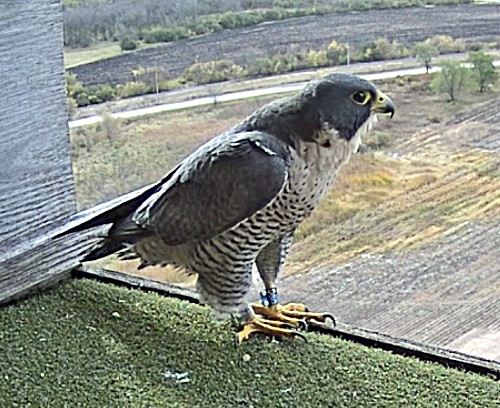 Atlanta holds a special place in the heart of We Energies' peregrine falcon manager, Greg Septon. She was born in 1996 at the Pulliam Power Plant in Green Bay. She was later found shot in Indiana and had to undergo extensive rehabilitation before being released again into the wild. Atlanta not only survived, but thrived, eventually settling at the Oak Creek Power Plant where she nested for 12 years and produced 41 young.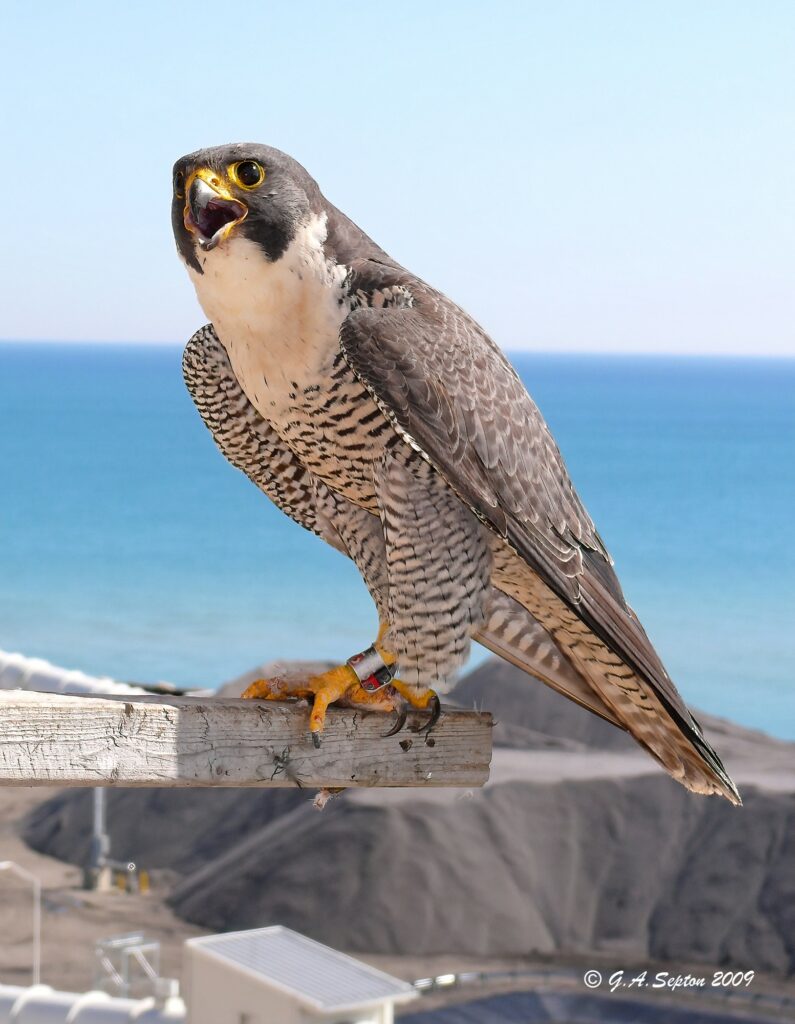 Up next: The start of the 2023 nesting season is just around the corner. Follow We Energies on Twitter, Facebook and Instagram to stay up to date on all four nest sites and — if all goes well — a new class of chicks.
Later this spring, you can help We Energies name the chicks in a special naming contest sure to rally your team spirit.
Peregrine falcon program
The peregrine falcon program is another way We Energies and WPS are building a bright, sustainable future. From helping endangered animals and restoring natural habitats, to building new solar facilities and reducing carbon emissions, We Energies and WPS are committed to a cleaner future.