The popular fishing pier at the Oak Creek Power Plant is open daylight hours March 15 through Nov. 15 — weather permitting.
The Oak Creek Power Plant pier is a good spot to catch coho and chinook salmon, and brown, rainbow and lake trout, among other types of fish. The fish are attracted to the change in water current and slightly elevated temperature of the water coming from the power plant. On a clear day, fish can be seen swimming in the plant's discharge channel.
Although we can't promise a good catch, we can provide a scenic space to try your luck.
Located on We Energies property, the pier is open to the public for fishing and has picnic tables, trash bins and access to a nearby public beach. Swimming, boat launching and fires are not allowed, but the beach welcomes walkers and dogs.
The fishing pier is subject to closure at any time due to poor weather conditions and extreme high surf.
Please do your part to keep the space a healthy place for everyone by following the rules on posted signs.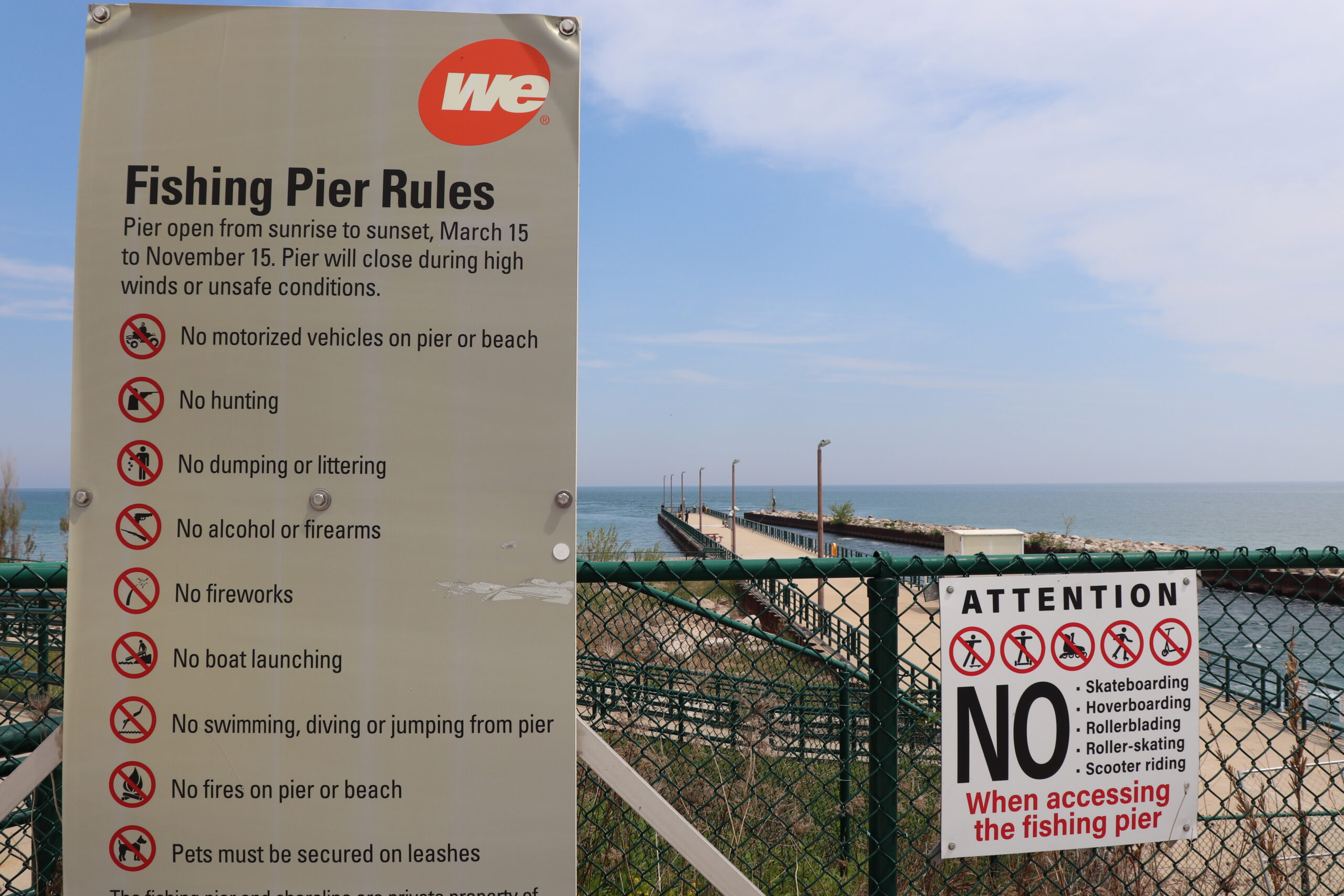 To access the pier, take East Oakwood Road from South Howell Avenue, turn onto Fishing Pier Road and then take North Bowl Road to park.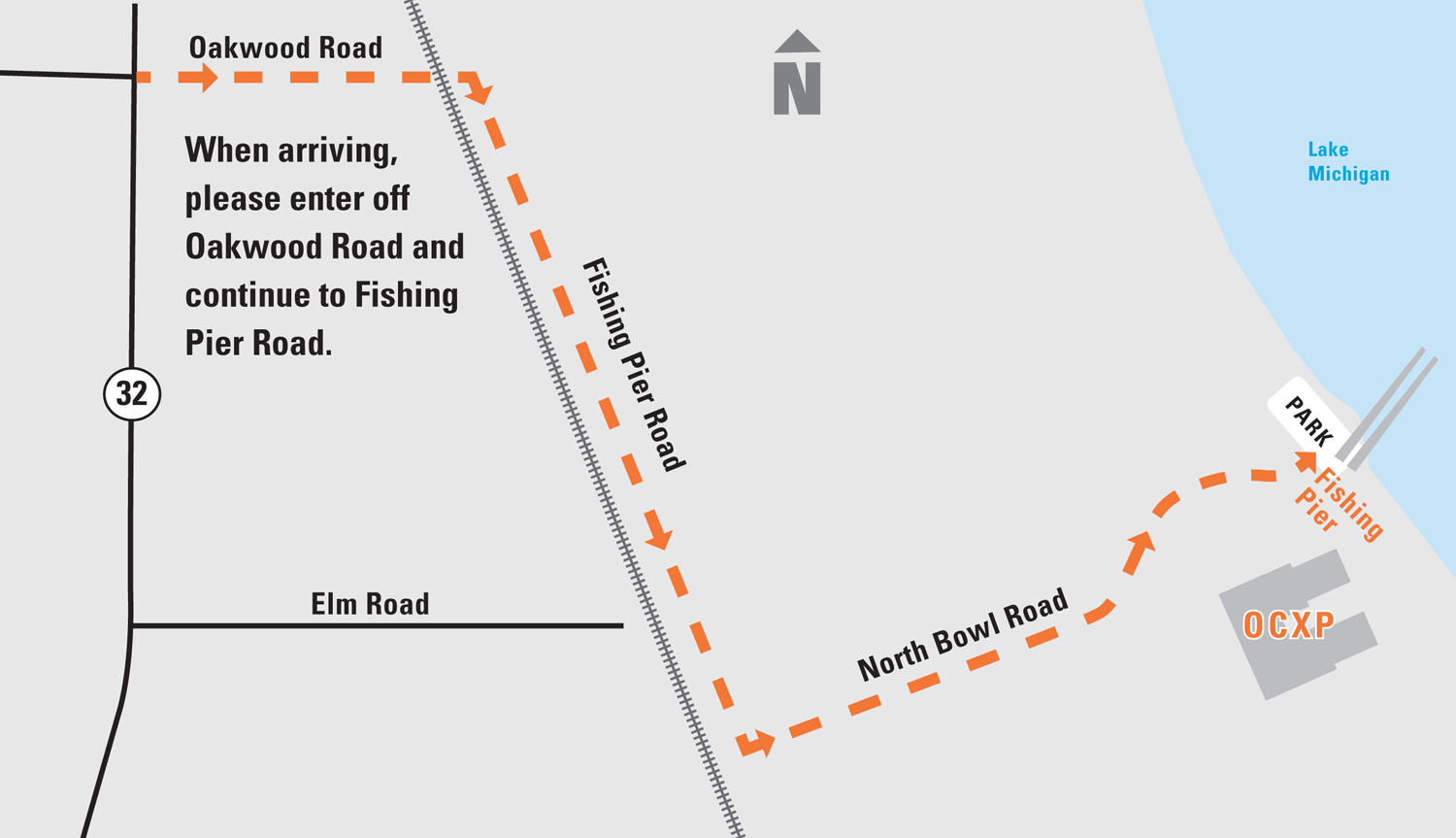 Fishing reports
Lake-Link