There's nothing quite like watching the sun rise in Wisconsin. It brings an essential ingredient to farms across America's Dairyland, creates stunning scenes above Lake Michigan and shines over generations across our beautiful state.
As Wisconsin's largest investor in renewable energy, we're also embracing the sun to help us deliver a bright, sustainable future.
Soaking up solar energy
Our solar facilities produce clean, renewable energy every day, from the fields of southwestern Wisconsin to a sprawling system on top of a Harley-Davidson plant. The energy from these facilities flows into the power grid to serve each of our customers — and we're just getting started.
In the coming years, we're adding even more solar energy, installing millions of solar panels through large-scale rooftop projects and the state's largest solar parks. Once online, these facilities will power tens of thousands of homes each year.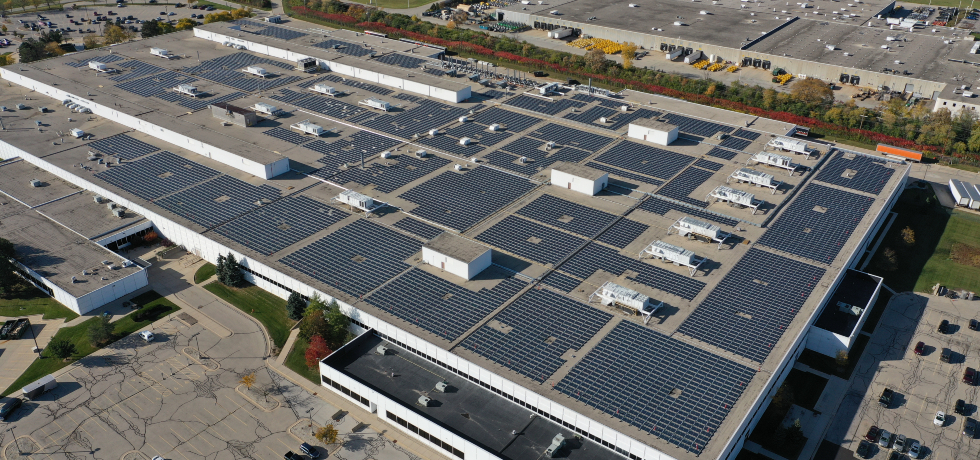 How this helps customers
Supporting solar energy is part of our commitment to provide customers the affordable, reliable and clean energy they depend on. Our investments in solar mean our customers' homes are powered by the sun every day — all without the need for new equipment or upgrades to their home's electrical system.
Committed to clean
Our solar energy investments are part of our industry-leading environmental commitment and emissions goals. We're planning to:
Reduce carbon emissions 60% by the end of 2025 and 80% by the end of 2030, both from 2005 levels.
Eliminate coal as an energy source by the end of 2035.
Have net-zero carbon emissions from power generation by 2050.
Learn more
Visit our clean energy website to learn more about our current and upcoming renewable energy projects. Our latest climate and corporate responsibility reports include more data and information on our pathway to a cleaner energy future.