We Energies employee Anh-Hao "Howie" Hoang grew up in Vietnam during the Vietnam War. He eventually escaped the communist regime and came to the United States. On Saturday, Aug. 28, 2021, he got out of bed in the middle of the night and headed to Mitchell International Airport to help veterans of the Vietnam War and other conflicts make their way on to the Stars and Stripes Honor Flight.
"I'm honored that some veterans shared their stories with me after I shared my connection to the Vietnam War. I can never repay them for their sacrifice, but I wanted to share with them that they were a symbol of protection and freedom to me when I was a child growing up in the war," Hoang said.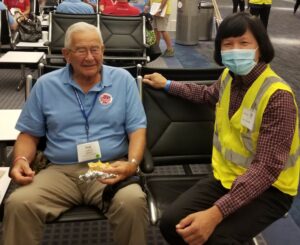 Employees from across We Energies wrote over 200 letters and volunteered for the 2021 Stars and Stripes Honor Flight. We Energies sponsored one of two flights this year, each carrying approximately 50 veterans to Washington, D.C. The veterans on the flights served in the Vietnam War, Korean War or World War II — all were given the opportunity to visit the memorials built in their honor.
"We are so grateful for the continued support of We Energies," said Karyn Roelke, president of Stars and Stripes Honor Flight. "In addition to the financial support that makes this flight possible, We Energies employees write letters of thanks for our veterans, they volunteer to escort veterans on the flight, and they assist at the airport on flight day. Their willingness as an organization to support our veterans in a myriad of ways has been inspirational to us."
Employees Jennifer Balge and Josie Falkowski served as Honor Flight guardians to two veterans on behalf of We Energies.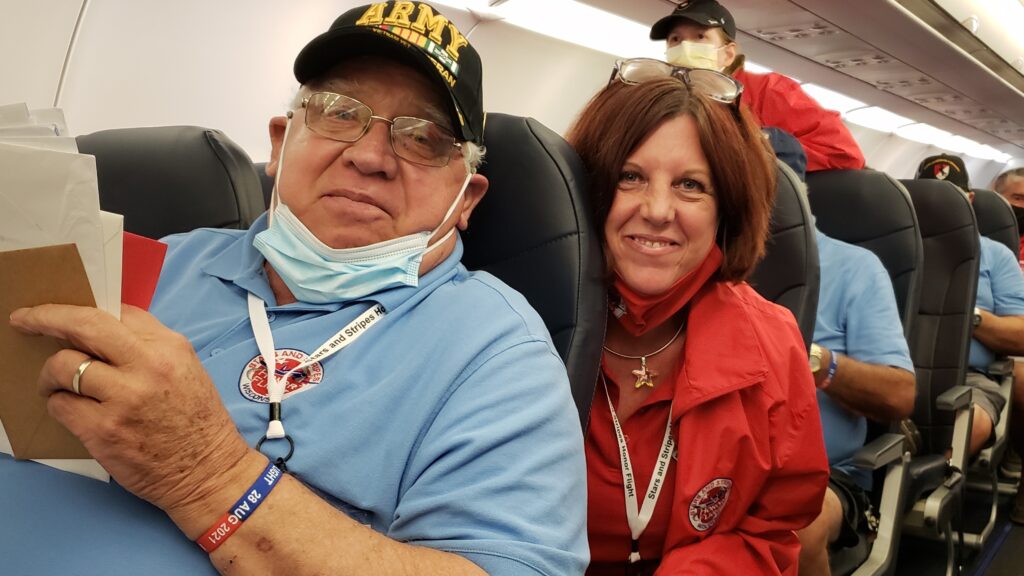 Josie and her veteran Donald had an incredible day visiting the memorials. Donald thanked her for being there with him, telling her they accomplished everything he had hoped and dreamed for on this trip.
"I would tell anyone that has an opportunity to do this that this is a great way to give back to these deserving veterans and it is definitely a day you will never forget," said Josie.