For We Energies workers, helping people is their calling — they just didn't expect it would happen 2,000 miles away.
"We wrapped up our power restoration efforts in central California and had just started our trip home when a driver of an SUV lost control, shot across the freeway median and went airborne down a 75-foot embankment," said Jeb Loth, a We Energies operations supervisor.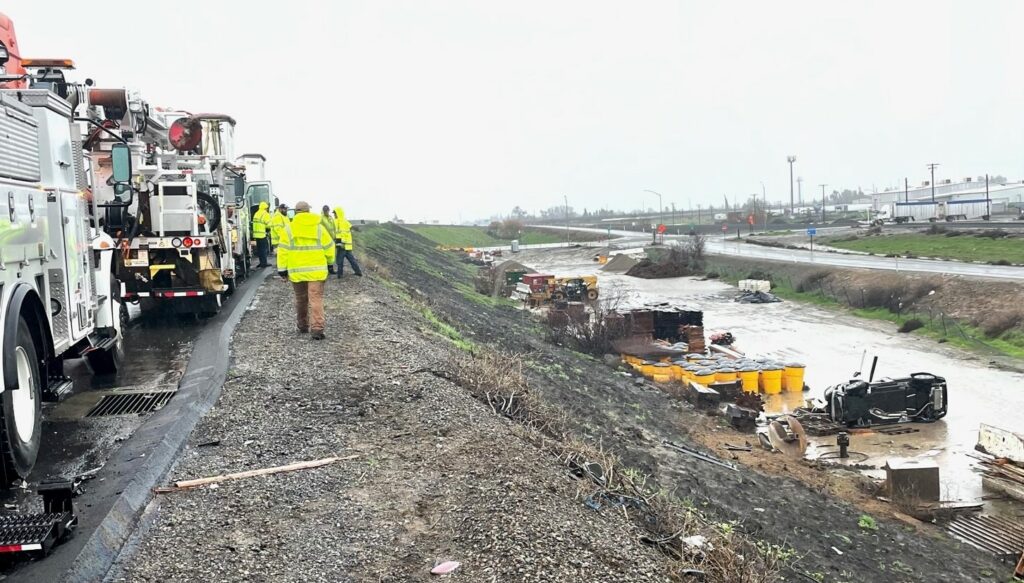 Loth and his co-workers in the five-truck convoy quickly and safely pulled over on US-99 near Livingston, California, and jumped into action. The group was uniquely qualified. Each person is skilled in first aid and safety training.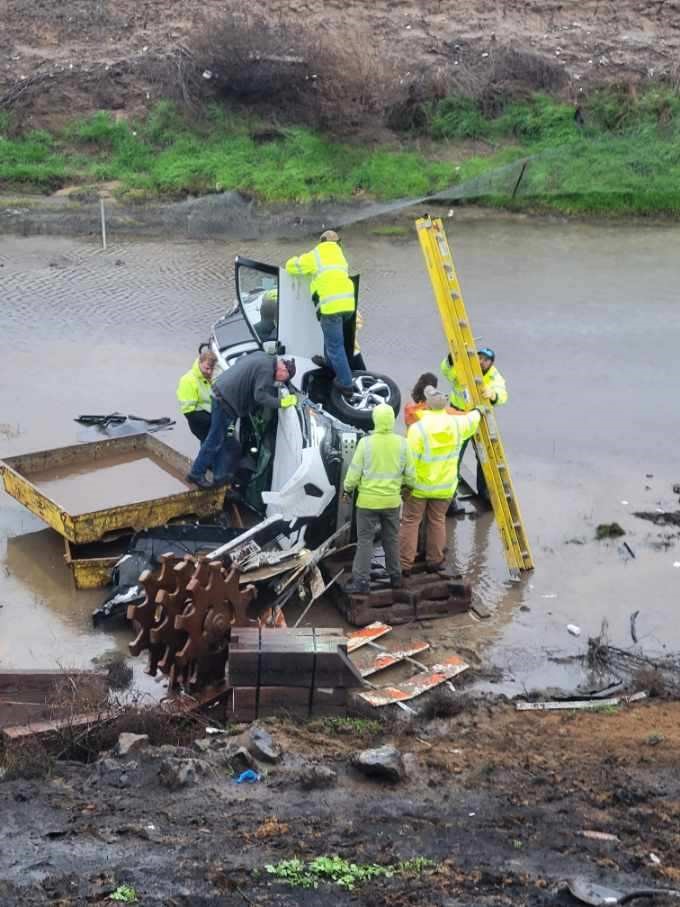 "The SUV landed on its side in a pool of water," Loth recalled. "Luckily we had easy access to a ladder and were able to get the driver out and up the muddy embankment. If we had not seen the crash, it's possible no one would have seen the vehicle down the embankment."
As they got the driver into one of the trucks to wait for paramedics, they experienced another near disaster. Two vehicles on the freeway lost control, collided with each other and crashed into a We Energies bucket truck that was pulled over on the side of the road.
We Energies crews again jumped into action, providing aid until first responders arrived.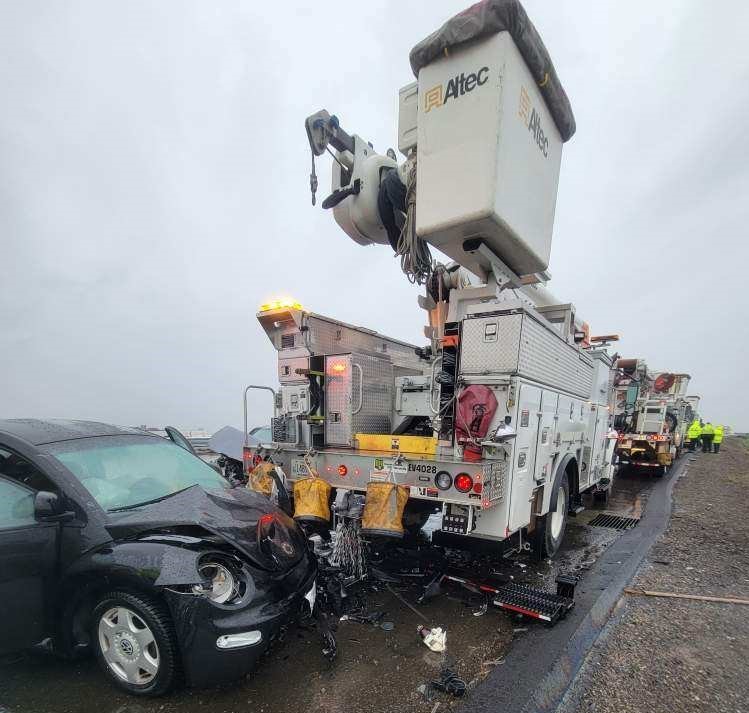 "We went to California to help. Obviously we did not expect to help in this way, but we are happy we were in the right place at the right time," Loth said.
A crew of We Energies workers returning home after helping to restore power in California rescued a woman after her car plunged 75 feet off a dirt embankment. https://t.co/lAAdqx0d51

— JSOnline – NewsWatch (@js_newswatch) January 20, 2023
The We Energies crews were part of a group of nearly 50 people from We Energies and its sister company Wisconsin Public Service (WPS) that traveled to California earlier this month to help get the lights back on after a series of strong storms.
The crews spent a few days in central California helping restore power to some of the hundreds of thousands of people who lost service during the high winds and pounding rain. The Wisconsin crews planned to spend two weeks on restoration efforts, but were released over the weekend after an expected strong storm did not materialize, and outages were quickly restored.
Service Award
In September 2023, nine We Energies employees were honored with the Meritorious Service Award from MEA Energy Association for their efforts. The Meritorious Service Award is granted to recognize those who have performed actions in the service of another that are considered above and beyond.
"The people who receive these awards reflect what is good and noble in society," said John Gann, membership sr. vice president of MEA." Their actions are a testament to who these individuals are and to the training they receive as WEC Energy Group employees."
Twelve from WEC Energy Group Receive MEA Awards for Helping People in Need