A short break and cup of coffee put We Energies employee Craig Walter in the right place at the right time to help.
"I feel that if you can help someone, you should. I hope someone would jump in to help me," Walter said as he reflected on his actions to help a family injured in a serious crash.
Walter, a heavy equipment specialist, was heading to a job on Nov. 16 when he decided to stop at an Oak Creek gas station for coffee. As he was leaving the store he heard what he described as a loud boom of solid metal crashing together.
"Something just said help these people, and I would do it again if I had to." https://t.co/6hErf1UZzG

— FOX6 News (@fox6now) December 7, 2022

He knew something was wrong, and ran toward the sound to see if he could help.
A semi and scrap metal truck had collided.
A woman emerged from the semi, her head bleeding. Walter could hear children screaming inside the semi. He and other bystanders safely removed the children and provided first aid to the woman's wounds. The family seemed shaken, but not critically hurt.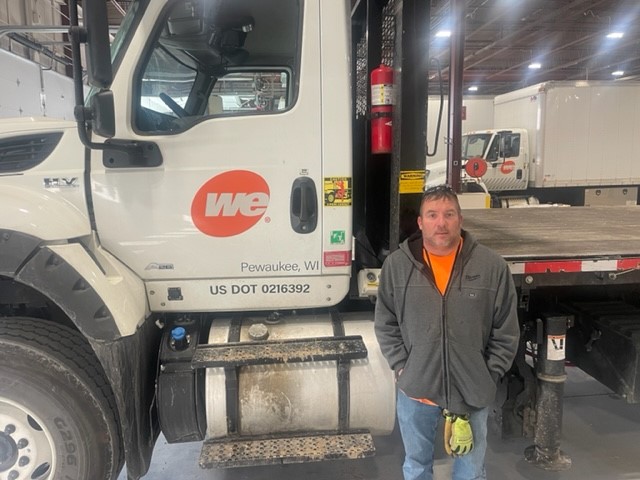 Walter walked around the semi and saw the scrap metal truck upside down. He then saw something that made him very worried— diesel fuel pouring onto the ground.
He ran towards the overturned scrap metal truck, where he saw the driver was still inside.
"You got to get out," Walter shouted, as he grabbed the driver, pulled him out of the overturned vehicle and lowered him to safety.
"The guy was startled. I tried my best to keep him calm," said Walter.
Others came to assist. Seeing that the driver was in good hands, Walter helped direct traffic away from the scene until police and fire arrived.
Once the authorities arrived, Walter did what he has done for the past 25 years with We Energies — he went back to work. Only later did he have time to reflect on what happened.
"I'm just glad I was there to help," Walter said. He said he hopes he made his dad proud, and he hopes his story inspires others to help people in their time of need as well.