In a nail-biter, a team of We Energies interns has fallen just short of the championship round of a bracket-style competition put on by the Light the Hoan organization.
Company interns were challenged to create the best light show on the Daniel Hoan Memorial Bridge in Milwaukee. The goal was to create a light show that reflects We Energies' brand and culture.
This year's design highlighted We Energies' commitment to affordable, reliable and clean energy. Blue and white lights at the beginning symbolized WEC Energy Group. The display transitioned to various colored lights to symbolize renewable energy, before ending with orange and white sparkling lights to represent We Energies.
The company defeated West Bend Mutual Insurance Co. and Johnson Financial Group in the first two rounds, but lost to Rockwell Automation in the semi-finals. Nevertheless, the interns' creativity, ingenuity and can-do spirit will ensure they have winning futures.
"We are very proud of all of our interns this summer," said John Zaganczyk, senior vice president —customer service and executive sponsor of the team's participation in the competition. "In addition to learning about what it takes to provide the affordable, reliable and clean energy our customers depend on, they helped unite employees in a spirited competition with some of the biggest companies in Milwaukee."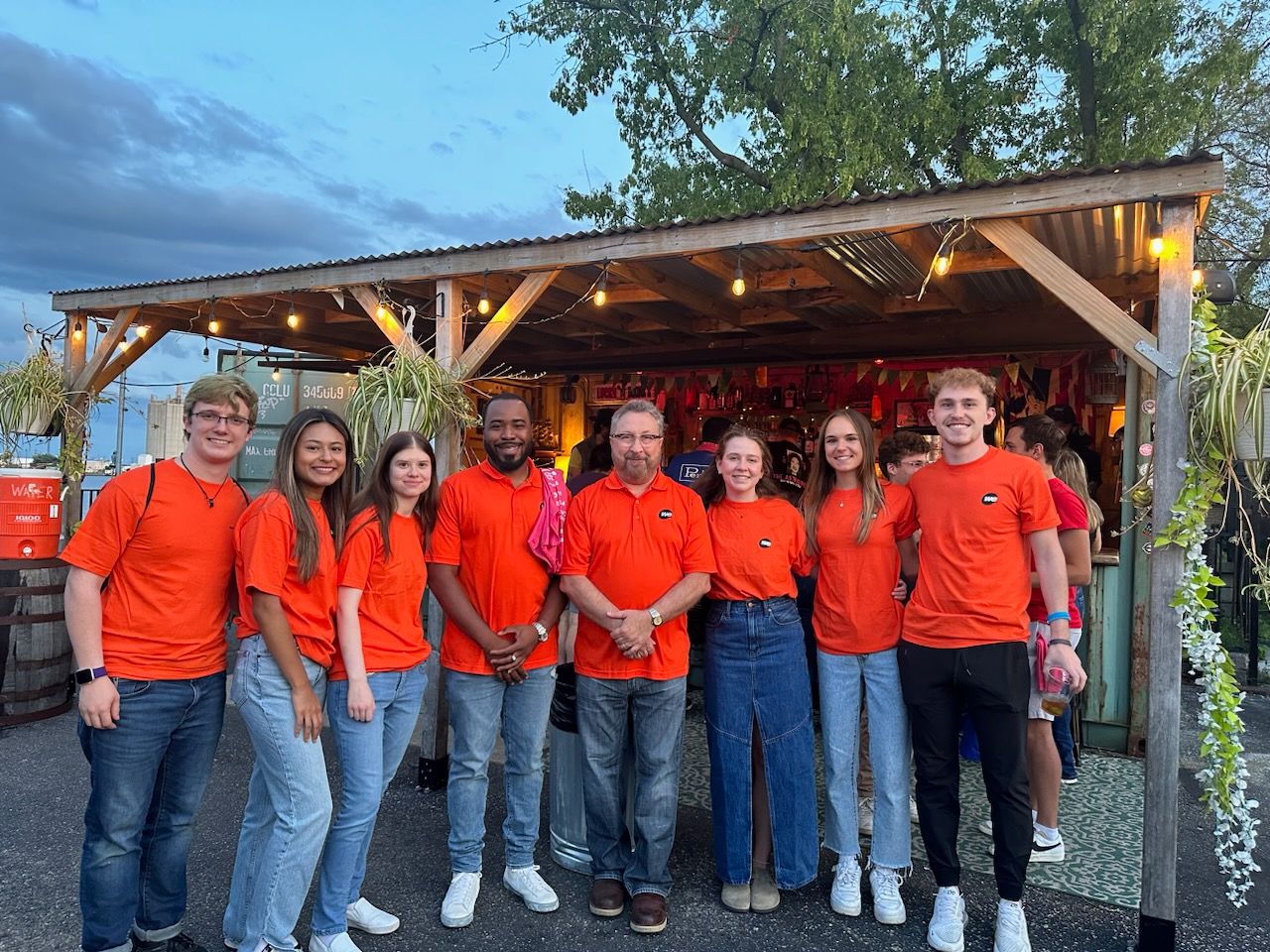 The four interns behind this year's design all grew up in Wisconsin and Illinois. Their familiarity with the company is what led them to apply for their internships.
"I came to We Energies because I am really interested in a clean energy transition," said Chloe Schueller, one of this year's interns and a junior at Duke University. "I did a lot of research at school about energy markets and policy. I am working in Power Operations, and it's exactly what I wanted to do."
"Energy is a great service to provide to people, and it seemed like the kind of place that I could learn things I can't learn in school, or really learn anywhere else," said Luke Hodory, an IT intern and a senior at the University of Wisconsin-Milwaukee.
All of the interns agree, the opportunity to light up the Hoan Bridge was unforgettable. And their adviser on the project, senior engineer Eron Missick, feels the same about his role.
"I love it!" said Missick. "This is something I am genuinely passionate about. Seeing the interns happy and ecstatic about their work being displayed for all of Milwaukee — that's why you do it."