WEC Energy Group and its utility subsidiaries, We Energies and Wisconsin Public Service (WPS), are committed to ensuring their customers have the affordable, reliable and clean energy they depend on.
That's why the company is proud to join the Electric Power Research Institute's (EPRI) efforts to strengthen the power sector's approach to assessing and managing climate-related risk to the grid.
We Energies is a founding member of Climate READi (REsilience and ADaptation initiative). The initiative will enable global energy companies, climate scientists, regulators and other stakeholders to proactively analyze and apply climate data, allowing for the planning, design and operation of resilient energy systems of the future.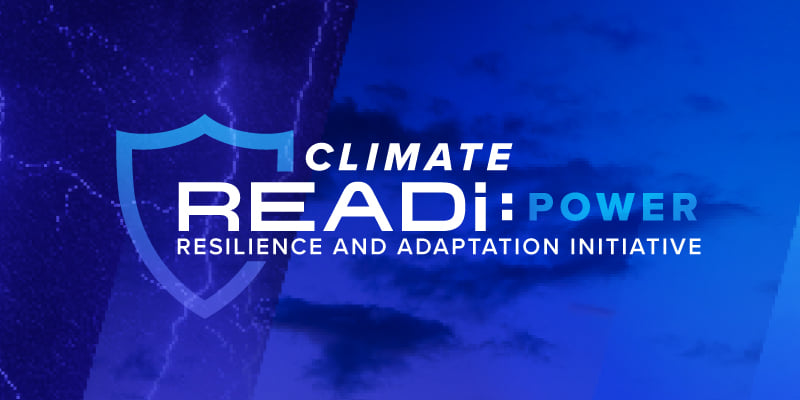 "This is an opportunity for us to build on our world-class innovations in reliability, share best practices and learn from experts around the globe," said Scott Lauber, president and CEO – WEC Energy Group. "This partnership will ensure our customers benefit from the most up-to-date information and technology available."
"Proactively strengthening grid resilience against potential climate and weather impacts, now and in the future, will require unprecedented collaboration among the energy sector and its stakeholders," said Arshad Mansoor, president and CEO – EPRI.
WEC Energy Group is one of 13 founding Climate READi members. For more information, go to www.epri.com/READi.