Training to become line mechanics makes Milwaukee Area Technical College (MATC) students Aidan Doonan and Demetrius Bradford Jr. feel like superheroes.
"Everyone needs power and when you're there to fix the power, you feel like a superhero when everyone's clapping because they're getting their power on," said Bradford.
Learning how to be a superhero in your own backyard is even better.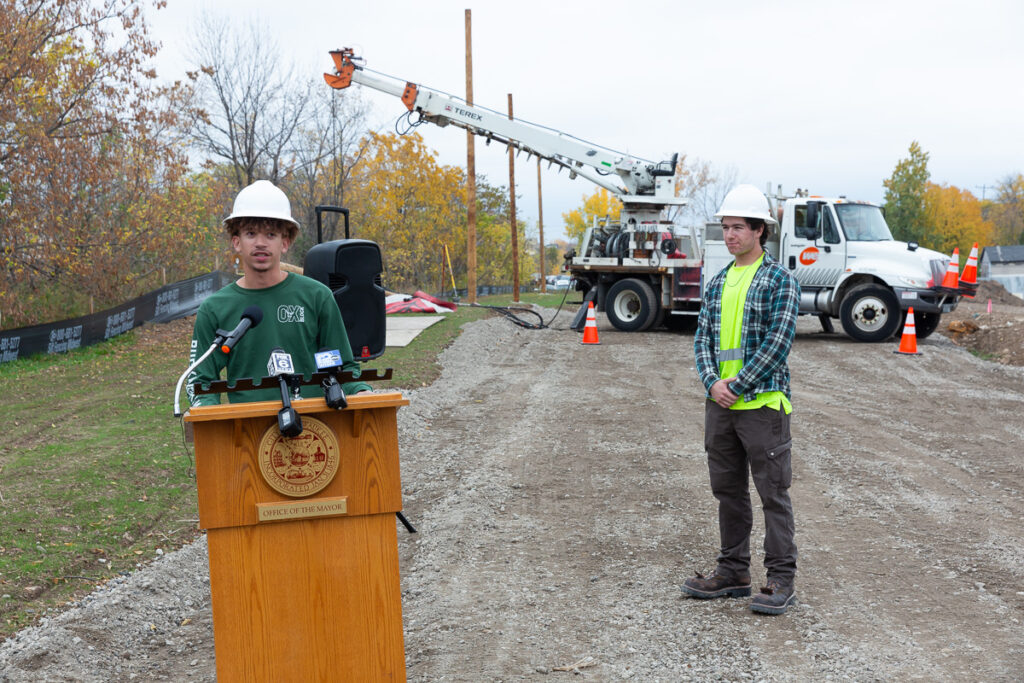 "I was very excited when I found out that my school was actually only going to be five minutes away. It's right here in my neighborhood, and it brings an opportunity for young folks like me who don't know about line work."
It's all possible thanks to a partnership between We Energies, MATC, the City of Milwaukee and many others. The organizations worked together to open a second location for MATC's popular Electrical Power Distribution (EPD)/Line Mechanic program in the heart of Milwaukee's Metcalfe Park neighborhood.
The new location combines land owned by We Energies and the Redevelopment Authority of the City of Milwaukee (RACM). We Energies dedicated a portion of its Metro North facility located at 31st Street and North Avenue. The company also donated a trailer for classroom instruction, yard space for field instruction and financial support for the program.
Recently, all of the community partners held a pole-raising ceremony to celebrate the first class of students at the new facility.
"MATC will be training local residents on how to work on the power grid, and we will help those individuals get into high-paying career paths. That's really, really important," said Cavalier Johnson, mayor of Milwaukee.
Graduates earning a technical diploma can use the training as a step toward an apprenticeship and may be eligible for entry-level positions with a salary of about $63,000 a year.
"Expanding this program helps us attract and retain skilled and diverse employees who are proud to provide affordable, reliable and clean energy," said Jennifer Buchanan, assistant to the president and CEO — We Energies. "We are thrilled to further our partnership with MATC and the City of Milwaukee while strengthening our workforce."
Before this semester, the electrical power distribution program was only available at the college's Mequon campus. This second location will provide greater access to a more diverse student population for classes and training.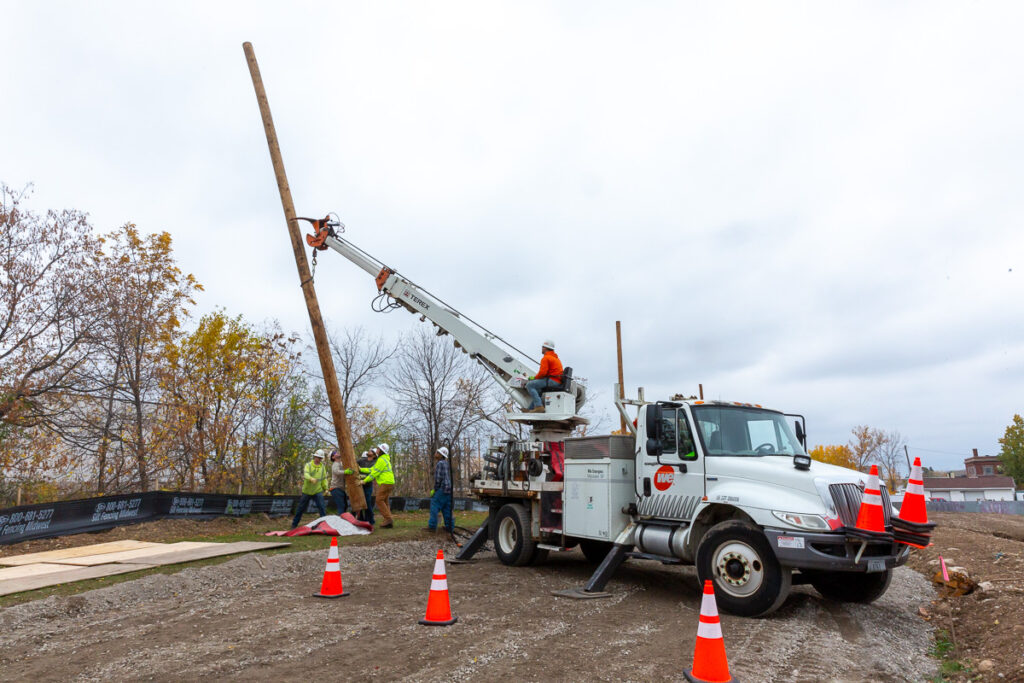 "From the forefront, MATC, We Energies and all the partners have had the community in mind," said Russell W. Stamper, II, Milwaukee alderman. "I can tell you, the community is excited to have access to jobs, access to a professional career, and most of all, access to people that are doing great things."
"This is my neighborhood, and this is where my neighbors will have an opportunity to learn and to have an opportunity to make a real family-supporting wage," said Danell Cross, executive director of Metcalfe Park Community Bridges. "That is a dream. And this is a dream team."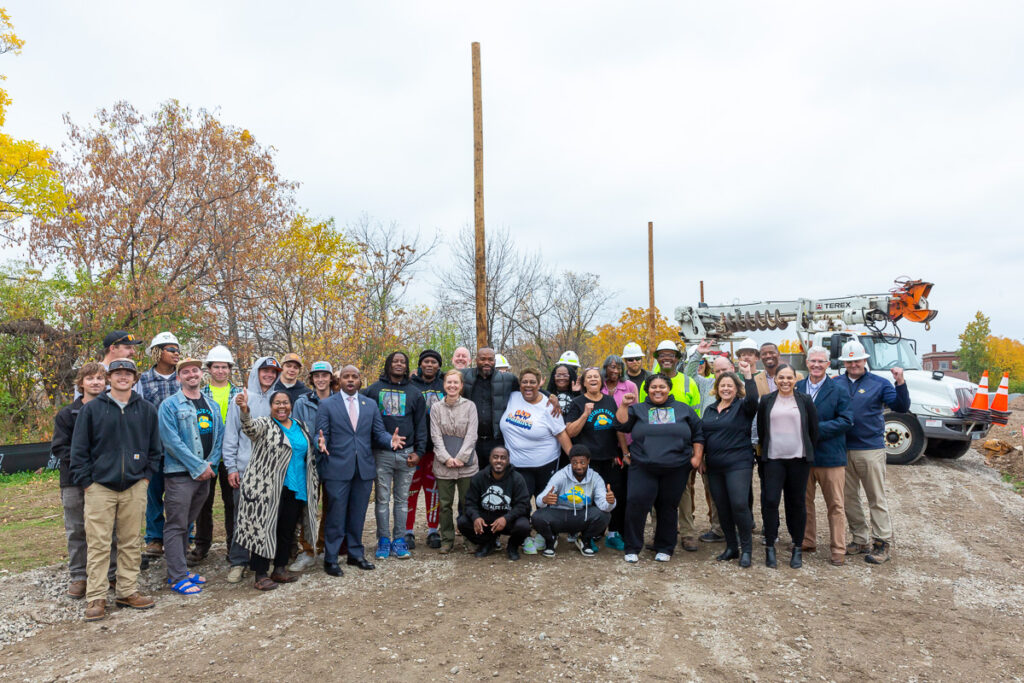 It's a dream shared by Doonan and his fellow students.
"I didn't want to be behind the desk every day. I enjoyed working with my hands and enjoying the weather," Doonan said. "But as I got closer and got to talk with a lot of the guys here, we learned very quickly that this is also an accelerated path to a very successful career. Because it is a year of school, we are able to get into a career very quickly afterward and start putting money toward our future, buying a home and supporting a family, which is incredibly exciting."
But more than that, a career in energy is a chance to give back to the city where Doonan and Bradford grew up.
"Ultimately, it's a career that really makes a difference. When the power goes down, or the city is out of power, we are the ones that will be out there fixing up and making it safe for the people."