A significant winter storm is expected to bring several inches of snow, ice and strong winds to southeast Wisconsin this week. We Energies is preparing to respond quickly and safely should the storm cause power outages.
While We Energies closely monitors this storm, customers can take several steps to be prepared.
Report outages
We Energies reminds customers to report outages as soon as they occur. Report an outage by:
Customers can receive the fastest service by having their account number ready or by providing the phone number associated with their account.
Downed lines
Always assume downed power lines are energized, and stay at least 25 feet away. Report any downed line to We Energies or local law enforcement immediately.
Clear meters safely
Heavy snow can cover your gas and electric meters. It's important to keep them clear of snow and ice.
Clear snow and ice from your meters by hand or with a broom. Shovels and other tools can damage the equipment.
Don't bury the meters when using a snow blower or shovel.
If you have natural gas appliances that vent outside of your home, keep the vent pipes clear of snow and ice.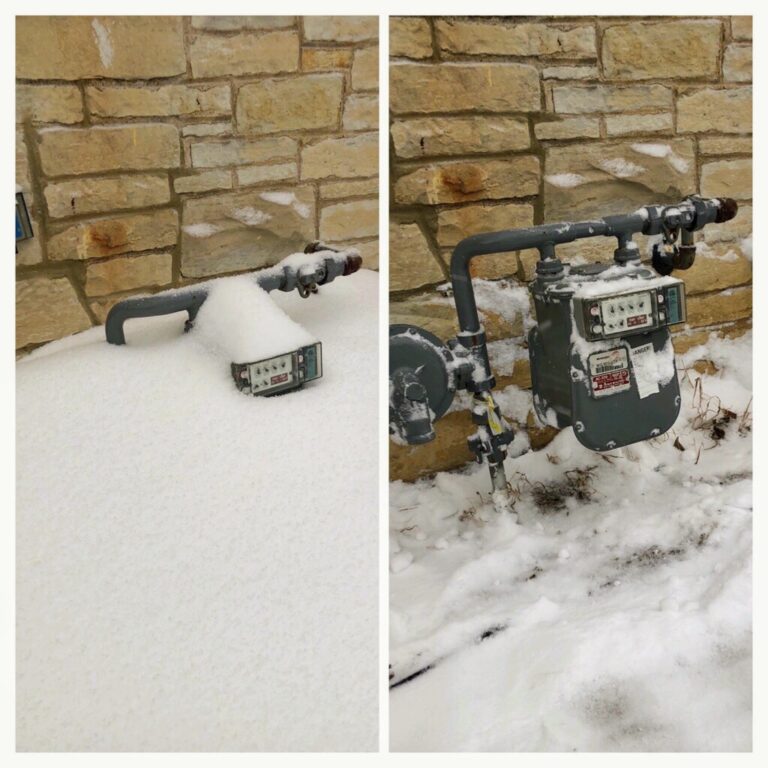 How We Energies restores power
We Energies works as safely and quickly as possible at all times to repair power outages and restore service to its customers. During winter storms, blowing snow and hazardous road conditions may cause delays for our crews as they travel to repair outages. We Energies appreciates your patience during these situations, and is committed to working nonstop until power is restored to all of its customers.
Learn more about how We Energies assesses power outages and the process it uses to restore service to its customers.