We Energies is being recognized as a Trusted Business Partner in a nationwide Utility Trusted Brand & Customer Engagement: Business study by Escalent, a top data analytics and advisory firm. We Energies received the honor, in part, because of its efforts to increase communication with business customers, leading to significantly higher customer engagement.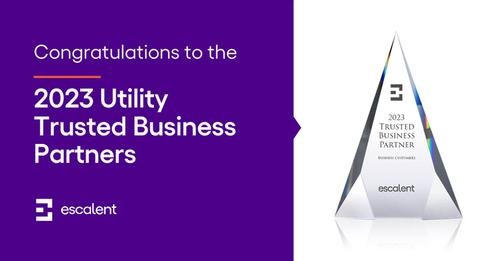 We Energies business account managers look for opportunities to introduce emerging technologies including electric vehicle and renewable energy rate options, reduce energy waste through energy efficiency services, identify power quality enhancement opportunities, and assist with business expansions.
The company also partners with local economic development organizations to help attract and retain new businesses and talent to southeast Wisconsin.
"Trusted Business Partners like We Energies have proven the value of frequent communication and a visible presence in the local economy," said Suzanne Haggerty, director of syndicated research with the Energy team at Escalent. "Their business customers report higher awareness of their utility's local economic development activities, and the same customers are more likely to consider them a partner and a trusted energy adviser."
The Trusted Business Partner recognition is based on surveys of more than 16,000 business electric and natural gas utility customers of the 81 largest US utility companies. Escalent's study evaluates energy companies in the areas of customer focus, business community support, communications effectiveness, reliable quality, environmental dedication and company reputation.