At We Energies, supporting veteran and active duty military employees is more than a promise. It is part of who we are as a company.
Gov. Tony Evers recognized the company's commitment with a Vets Ready award from the Department of Workforce Development. We Energies is one of only 10 companies across the state to receive this award.
"By supporting veterans and their families, these companies are making a difference for all Wisconsinites," Evers said. "Our Vets Ready award and the recipients' hard work amplifies the value veterans bring to the workforce."
We Energies is proud to support veteran employees through a variety of resources, including the Military Service Members Association (MSMA) business resource group. This group helps veterans transition into civilian life. They also participate in a variety of professional development and community engagement events throughout the year.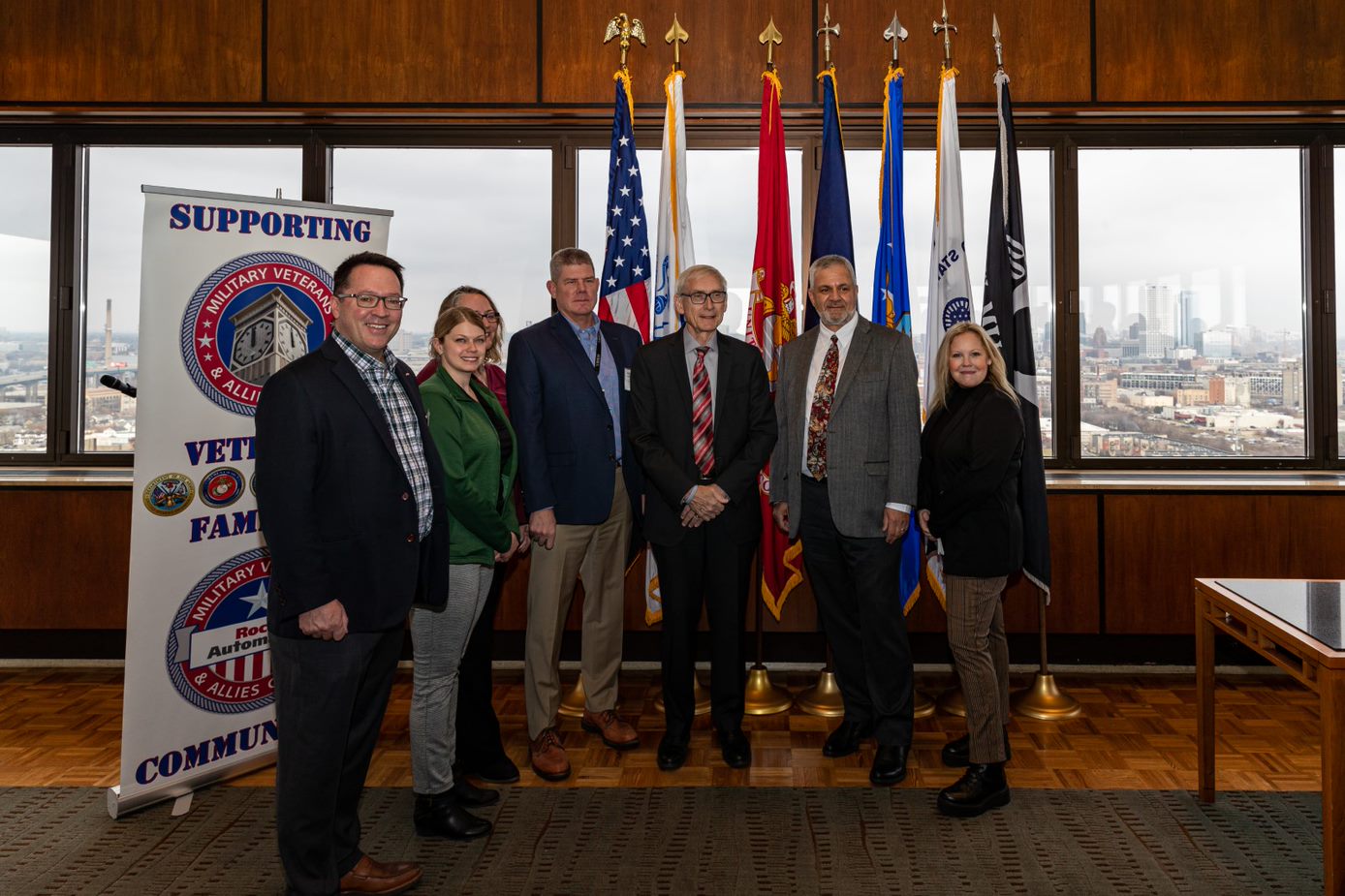 Photo by Rockwell Automation.
In addition, veterans hired by the company receive robust employee benefits packages that include tuition reimbursement and an Employee Assistance Program.
"We hope this award will promote the company as an employer of choice for other veterans and active military members who may be considering a career in the energy industry," said Bill Mastoris, executive vice president — customer service and operations. "More importantly, it's an acknowledgement of the efforts of our current employees who served and have made a difference."
Mastoris accepted the award on the company's behalf at a ceremony with Evers. Mastoris is the executive sponsor of the MSMA and a veteran himself.
On Tuesday, employers in Southeast Wisconsin — Rockwell Automation and We Energies — were presented the Vets Ready Employer Initiative award.https://t.co/Lfa1uCe5q8

— CBS 58 News (@CBS58) November 30, 2022
This is the third year in a row We Energies has been recognized with the Vets Ready award. We Energies currently has more than 400 employees who served or are serving their country.