As we await the first peregrine falcon eggs of the season, We Energies is taking you inside each of the four nest boxes hosted at We Energies and Wisconsin Public Service (WPS) power plants.
Next up, the Weston Power Plant:
First successful nest: 2006
Number of peregrine chicks hatched: 41
Most recent parents: Sheldon and an unbanded female
This will be Sheldon's eighth year at the Weston nest site. He hatched in 2013 at the University of Wisconsin-Oshkosh nest site. We Energies' peregrine falcon manager Greg Septon suspects this will be the second year for the unbanded female. Because the female falcon does not have an identification band, Septon cannot be 100% sure it is the same falcon. Sheldon and the unbanded falcon have produced two chicks together.
Notable residents: Rosalee
Rosalee hatched at the Madison Gas and Electric nest box in 2014 and spent six years nesting with Sheldon at Weston, producing 20 young. She also loved to travel in the off-season. In 2020 alone, Septon received multiple pictures of Rosalee on the move. Over the course of a few months, she was spotted in Jefferson, Wisconsin, Milwaukee, Wisconsin, and near Chicago's O'Hare International Airport. Unfortunately, Rosalee died in 2021.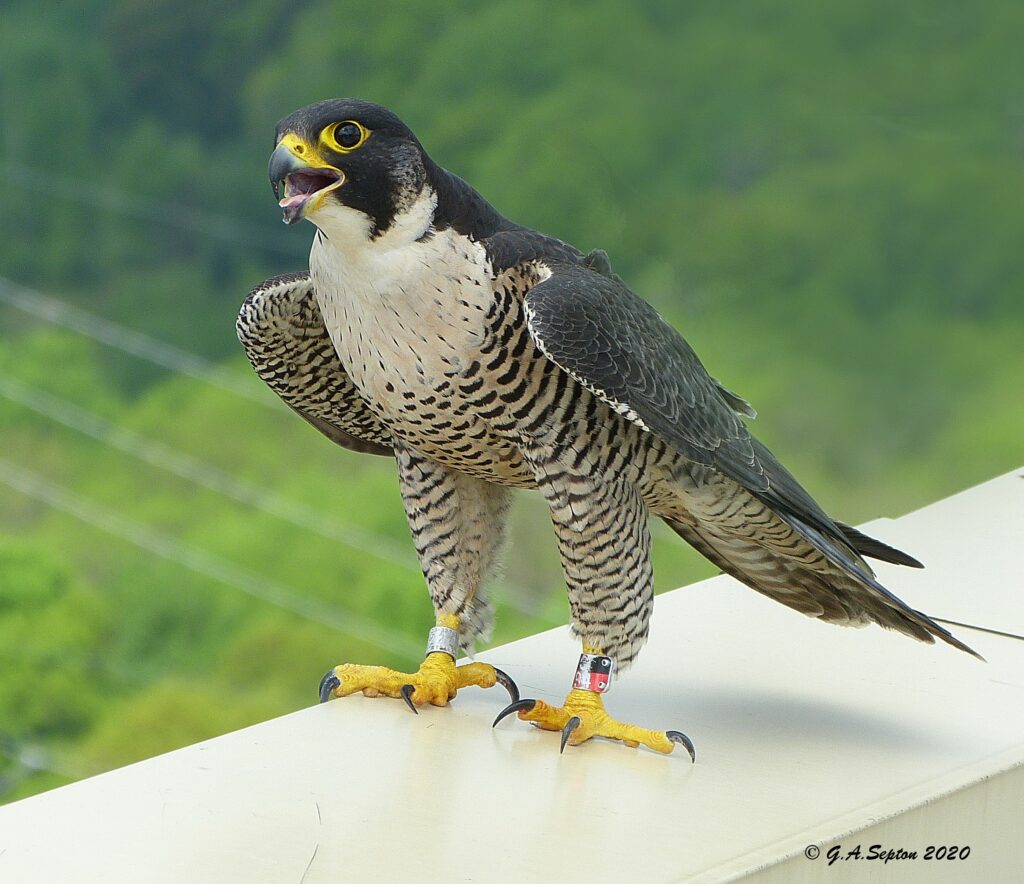 Up next: The start of the 2023 nesting season is just around the corner. Follow We Energies on Twitter, Facebook and Instagram to stay up to date on all four nest sites and — if all goes well — a new class of chicks.
Later this spring, you can help We Energies name the chicks in a special naming contest sure to rally your team spirit.
In the meantime, you can read up on the Valley, Port Washington and Oak Creek nest boxes.
Peregrine falcon program
The peregrine falcon program is another way We Energies and WPS are building a bright, sustainable future. From helping endangered animals and restoring natural habitats, to building new solar facilities and reducing carbon emissions, We Energies and WPS are committed to a cleaner future.